Terms And Conditions Of Use
Please Read These Terms And Conditions Of Use Carefully Before Using This Site. By using this site, you signify your assent to these terms of use. If you do not agree to these terms of use, please do not use the site. We reserve the right, at our discretion, to change, modify, add, or remove portions of these terms at any time. Please check these terms periodically for changes. Your continued use of CARDCYBERMUSEUM.COM following the posting of changes to these terms (including the CARD CYBER MUSEUM Privacy Policy) will mean you accept those changes.
Restrictions On Use Of Materials
This site is owned and operated by CARD CYBER MUSEUM (referred to as "CARD CYBER MUSEUM," "we," "us," or "our" herein). No material from CARDCYBERMUSEUM.COM or any Web site owned, operated, licensed, or controlled by CARD CYBER MUSEUM may be copied, reproduced, republished, uploaded, posted, transmitted, or distributed in any way, except that you may download one copy of the materials on any single computer for your personal, non-commercial home use only, provided you keep intact all copyright and other proprietary notices. Modification of the materials or use of the materials for any other purpose is a violation of CARD CYBER MUSEUM's copyright and other proprietary rights. For purposes of these terms, the use of any such material on any other Web site or networked computer environment is prohibited. All trademarks, service marks, and trade names are proprietary to CARD CYBER MUSEUM.
In the event you download software from the site, the software, including any files, images incorporated in or generated by the software, and data accompanying the software (collectively, the "Software") are licensed to you by CARD CYBER MUSEUM. CARD CYBER MUSEUM does not transfer title to the Software to you. You own the medium on which the Software is recorded, but CARD CYBER MUSEUM retains full and complete title to the Software, and all intellectual property rights therein. You may not redistribute, sell, decompile, reverse engineer, disassemble, or otherwise reduce the Software to a human-perceivable form.
Submissions
CARD CYBER MUSEUM is pleased to hear from its loyal fans and welcomes your comments regarding CARD CYBER MUSEUM products, including CARD CYBER MUSEUM's online services. Unfortunately, however, CARD CYBER MUSEUM's company policy does not allow it to accept or consider creative ideas, suggestions, or materials other than those it has specifically requested. We hope you will understand that it is the intent of this policy to avoid the possibility of future misunderstandings.. While we do value your feedback on our services and products, we request that you be specific in your comments on those services and products, and not submit any creative ideas, suggestions, or materials other than those other than those CARD CYBER MUSEUM has specifically requested.
If, despite our request that you not send us any other creative materials (with the exception of submissions we have requested, such as material for Undiscovered Artists review, the merchandising program, e-mails, or orders), you send us creative suggestions, ideas, notes, drawings, concepts, or other information (collectively, the "Submissions") without a written agreement, the Submissions shall be deemed, and shall remain, the property of CARD CYBER MUSEUM. None of the Submissions shall be subject to any obligation of confidence on the part of CARD CYBER MUSEUM, and CARD CYBER MUSEUM shall not be liable for any use or disclosure of any Submissions. Without limitation of the foregoing, CARD CYBER MUSEUM shall exclusively own all now known or hereafter existing rights to the Submissions of every kind and nature throughout the universe and shall be entitled to unrestricted use of the Submissions for any purpose whatsoever, commercial or otherwise, without compensation to the provider of the Submissions.
Forums And Public Communication
"Forum" means a chat area, bulletin board, or e-mail function offered as part of CARDCYBERMUSEUM.COM. You shall not upload to, distribute through, or otherwise publish through CARDCYBERMUSEUM.COM any content which is libelous, defamatory, obscene, pornographic, threatening, invasive of privacy or publicity rights, abusive, illegal, or otherwise objectionable that would constitute or encourage a criminal offense, violate the rights of any party, or that would otherwise give rise to liability or violates any law.
The Forums shall be used only in a noncommercial manner. You shall not, without our express approval, distribute or otherwise publish any material containing any solicitation of funds, promotion, advertising, or solicitation for goods or services. You specifically acknowledge that soliciting other CARD CYBER MUSEUM visitors to join or become members of any commercial online service or other organization is expressly prohibited.
It is our policy to respect the privacy of all visitors. Therefore, in addition to the privacy of customer data (see our Privacy Policy), we will not monitor, edit, or disclose the contents of a visitor's e-mail unless required in the course of normal maintenance of CARDCYBERMUSEUM.COM and its systems or unless required to do so by law or in the good-faith belief that such action is necessary to: (1) comply with the law or comply with legal process served on CARD CYBER MUSEUM; (2) protect and defend the rights or property of CARD CYBER MUSEUM; or (3) act in an emergency to protect the personal safety of our visitors or the public. Visitors shall remain solely responsible for the content of their messages.
By uploading materials to any Forum, you automatically grant (or warrant that the owner of such rights has expressly granted) us a perpetual, royalty-free, irrevocable, non-exclusive right and license to use, reproduce, modify, adapt, publish, translate, create derivative works from and distribute such materials or incorporate such materials into any form, medium, or technology now known or later developed throughout the universe. In addition, you warrant that all so-called "moral rights" in those materials have been waived.
Jurisdictional Issues
Unless otherwise specified, the materials in the site are presented solely for the purpose of promoting compact discs, cassettes, and other musical products available in the United States, its territories, possessions, and protectorates. This site is controlled and operated by CARD CYBER MUSEUM from its offices within the State of North Carolina, United States of America. CARD CYBER MUSEUM makes no representation that materials in the site are appropriate or available for use in other locations. Those who choose to access this site from other locations do so on their own initiative and are responsible for compliance with local laws, if and to the extent local laws are applicable. Software from this site is further subject to United States export controls. No software from this site may be downloaded or otherwise exported or reexported (i) into (or to a national or resident of) Cuba, Iraq, Libya, North Korea, Iran, Syria, or any other country to which the U.S. has embargoed goods; or (ii) to anyone on the U.S. Treasury Department's list of Specially Designated Nationals or the U.S. Commerce Department's Table of Deny Orders. By downloading or using the Software, you represent and warrant that you are not located in, under the control of, or a national or resident of any such country or on any such list.
Termination
These terms are effective until terminated by either party. You may terminate these terms at any time by destroying all materials obtained from any and all CARD CYBER MUSEUM site(s) and all related documentation and all copies and installations thereof, whether made under the terms of these terms or otherwise. These terms will terminate immediately without notice from CARD CYBER MUSEUM if in CARD CYBER MUSEUM's sole discretion you fail to comply with any term or provision of these terms. Upon termination, you must destroy all materials obtained from this site and any and all other CARD CYBER MUSEUM site(s) and all copies thereof, whether made under the terms of these terms or otherwise.
Disclaimer
THE MATERIALS IN THIS SITE ARE PROVIDED "AS IS" AND WITHOUT WARRANTIES OF ANY KIND EITHER EXPRESS OR IMPLIED. TO THE FULLEST EXTENT PERMISSIBLE PURSUANT TO APPLICABLE LAW, CARD CYBER MUSEUM DISCLAIMS ALL WARRANTIES, EXPRESS OR IMPLIED, INCLUDING, BUT NOT LIMITED TO, IMPLIED WARRANTIES OF MERCHANTABILITY AND FITNESS FOR A PARTICULAR PURPOSE. CARD CYBER MUSEUM DOES NOT WARRANT THAT THE FUNCTIONS CONTAINED IN THE MATERIALS WILL BE UNINTERRUPTED OR ERROR-FREE, THAT DEFECTS WILL BE CORRECTED, OR THAT THIS SITE OR THE SERVER THAT MAKES IT AVAILABLE ARE FREE OF VIRUSES OR OTHER HARMFUL COMPONENTS. CARD CYBER MUSEUM DOES NOT WARRANT OR MAKE ANY REPRESENTATIONS REGARDING THE USE OR THE RESULTS OF THE USE OF THE MATERIALS IN THIS SITE IN TERMS OF THEIR CORRECTNESS, ACCURACY, RELIABILITY, OR OTHERWISE. YOU (AND NOT CARD CYBER MUSEUM) ASSUME THE ENTIRE COST OF ALL NECESSARY SERVICING, REPAIR, OR CORRECTION. APPLICABLE LAW MAY NOT ALLOW THE EXCLUSION OF IMPLIED WARRANTIES, SO THE ABOVE EXCLUSION MAY NOT APPLY TO YOU.
Limitation Of Liability
UNDER NO CIRCUMSTANCES, INCLUDING, BUT NOT LIMITED TO, NEGLIGENCE, SHALL CARD CYBER MUSEUM BE LIABLE FOR ANY SPECIAL OR CONSEQUENTIAL DAMAGES THAT RESULT FROM THE USE OF, OR THE INABILITY TO USE, THE MATERIALS IN THIS SITE, EVEN IF CARD CYBER MUSEUM OR A CARD CYBER MUSEUM AUTHORIZED REPRESENTATIVE HAS BEEN ADVISED OF THE POSSIBILITY OF SUCH DAMAGES. APPLICABLE LAW MAY NOT ALLOW THE LIMITATION OR EXCLUSION OF LIABILITY OR INCIDENTAL OR CONSEQUENTIAL DAMAGES, SO THE ABOVE LIMITATION OR EXCLUSION MAY NOT APPLY TO YOU. IN NO EVENT SHALL CARD CYBER MUSEUM'S TOTAL LIABILITY TO YOU FOR ALL DAMAGES, LOSSES, AND CAUSES OF ACTION (WHETHER IN CONTRACT, TORT (INCLUDING, BUT NOT LIMITED TO, NEGLIGENCE), OR OTHERWISE) EXCEED THE AMOUNT PAID BY YOU, IF ANY, FOR ACCESSING THIS SITE.
Other
These terms shall be governed by and construed in accordance with the laws of the State of North Carolina, without giving effect to any principles of conflicts of law. You agree that any action at law or in equity arising out of or relating to these terms shall be filed only in the state or federal courts located in Wake County and you hereby consent and submit to the personal jurisdiction of such courts for the purposes of litigating any such action. If any provision of these terms shall be unlawful, void, or for any reason unenforceable, then that provision shall be deemed severable from these terms and shall not affect the validity and enforceability of any remaining provisions. This is the entire agreement between us relating to the subject matter herein and shall not be modified except in writing, signed by both parties.
Last Updated
December 31, 2017.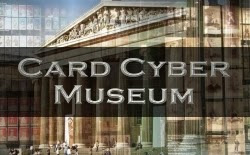 Keywords/Tags